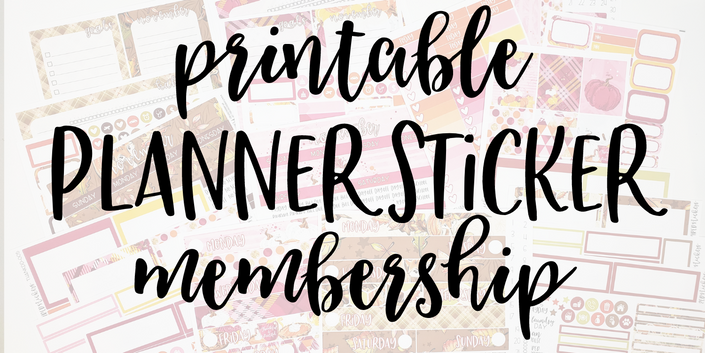 Printable Sticker Membership
Tired of spending so much money on planner stickers to get creative with your planner?
Join the membership TODAY!
Are you tired of planner stickers breaking your budget, but you love being able to plan creatively and use cute planner stickers to decorate your planner and keep track of plans and responsibilities? The Planning Inspired Printable Sticker Membership is a great way to get access to all of our new printable planner stickers every month, for one low price!
Membership includes access to all of our functional printable planner stickers, and new stickers are being added every month. You also get access to new monthly sticker kits, weekly sticker kits, and daily duo sticker kits, too! Each month there are THREE new kit styles released in the monthly ,weekly, AND daily duo layouts, and the monthly and weekly stickers include both Erin Condren and Happy Planner sticker kits. You also get access to the next two month's stickers, too! For example, sign up during December and you'll receive December, January, and February printable sticker kits!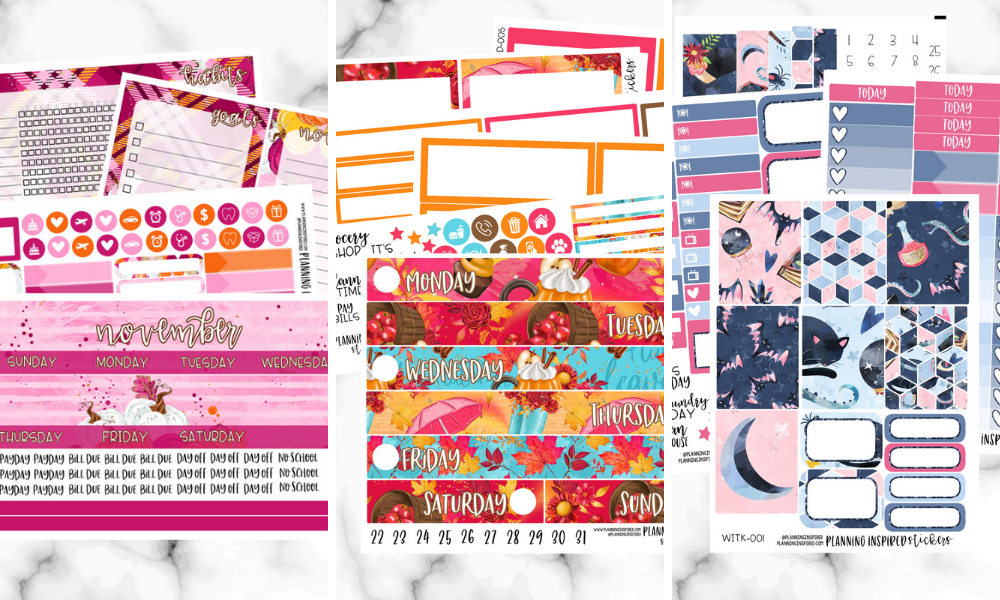 See how the sticker files are organized in Teachable's platform.
Frequently Asked Questions
What do I get access to?
Our functional sticker sheets never expire! Because of licensing on the graphics I use, monthly, weekly, and daily duo kits do expire after a period of time. For example if you sign up in December, you get instant access to November's kits, December's kits, and January's kits. February will be released on December 15th, and on that same day, November's stickers will be removed from the membership area. You can potentially get access to 4 months of kits in your first month, if you sign up before the 15th. Then, each month new kits are added and the oldest kits expire. You'll always have three months of kits available each month.
How long do I have access to the stickers?
You have access to the current membership stickers as long as you stay subscribed. Once they are downloaded, they are yours to keep.
What can I use the stickers for?
These stickers are for personal use ONLY, they cannot be altered, given to a 3rd party, or sold. Please honor my copyright and do not copy my designs.
What if I want to cancel?
You'll have the ability to manage your account through Teachable and you'll be free to cancel at any time.